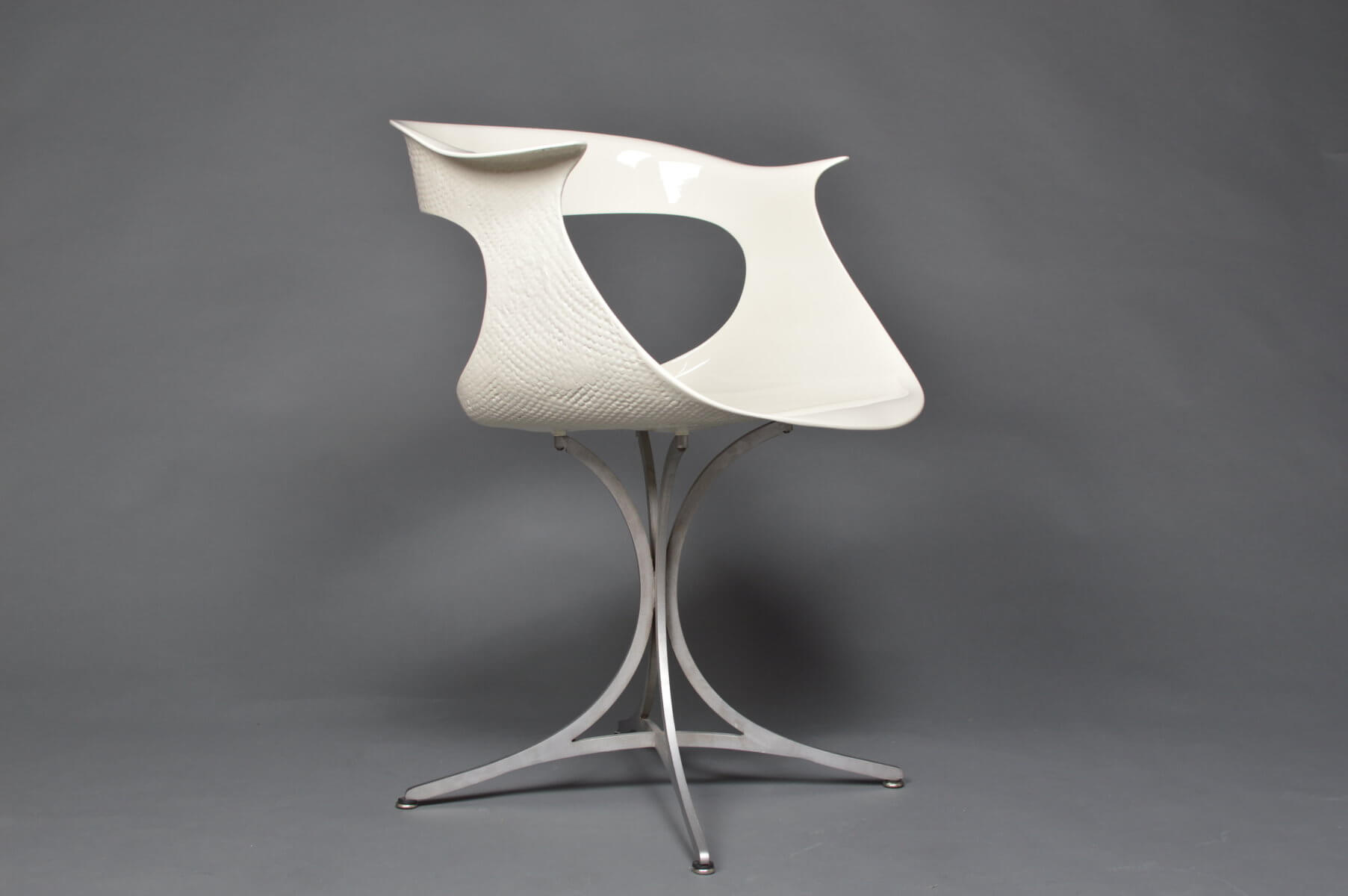 Vintage Lotus Chair
Erwine & Estelle Laverne - Laverne International

Story
Sculpturale "Lotus" stoel vanAmerikaans ontwerp duo  Estelle & Erwin Laverne. Ontworpen in 1958, gemaakt in de VS door Laverne Originals. Gemodelleerde glasvezel zitting met gestructureerde buitenkant rustend op een architecturaal vormgegeven stalen onderstel.  Een buitengewoon en briljante combinatie van scherpe hoeken en zachte rondingen. Een zeldzame en mooie enkele stoel voor een slaapkamer, bureau of kaptafel.
Rare sculptural "Lotus" chair by Estelle & Erwin Laverne. Designed in 1958, made in the US by Laverne Originals. Moulded fibreglass seat with textured exterior resting on architectural structure base. An extraordinary and brilliant marriage of sharp angles and soft curves. Beautiful single chair for bedroom, desk or vanity.
Details
Designer
Erwine & Estelle Laverne
Manufacturer
Laverne International
Condition
Refinished condition, new screws.
Size
H 75 cm x B 60 cm x D 57 cm
Price: €2.900,00
Meer producten
Bekijk alle producten